Vineyards-Naples Properties has become one of the most successful real estate firms in the Naples area by providing unsurpassed service to home buyers and sellers.

Just over two decades after I established Vineyards- Naples Properties in a small on-site office, it has grown to be the premier listing and selling company of The Vineyards golf community in Naples, Florida "No One Sells Vineyards Like We Do!" From the very beginning, our mission has remained constant: To help our clients make the best real estate decisions and to uphold the highest standards of ethics.

Vineyards-Naples Properties works for you, the owner. We specialize in residential resale and rental services and are knowledgeable about your community. Our office is on-site at the Vineyards and we are available seven days a week.
Vineyards-Naples Properties knows the Vineyards and surrounding Naples communities like no other Realtor in the area. Listing and Selling homes is our specialty.

This single-source concept, along with our commitment to implementing innovative marketing and technology programs, has made Vineyards -Naples Properties the industry leader in sales at Vineyards.

Naples Communities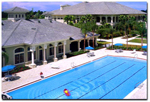 The Strand is an award-winning, 575- acre planned community with a variety of condominiums and single-family homes and its own shopping center. The drawing-card for the community is a golf program that features three, ni...
View Details & Listings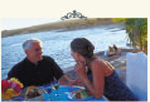 The Quarry is a master-planned community on 830 acres designed around three large lakes. It has beach, tennis and golf lodges with swimming pools, fitness centers, retail shops and elegant spa services. Hurdzan-Fry, call...
View Details & Listings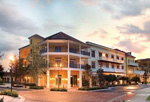 Ave Maria is a master-planned community with a town center, university, K-12 parochial school and abundant recreation facilities including a baseball field, water park and golf course. In its initial phase three builders...
View Details & Listings
View All Naples Communities
Vineyards Condos & Coach Homes
Luxury town homes encircling a courtyard oasis of intimate garden walkways and waterways as well as coach homes with golf course views. ...
View Details & Listings
106 coach homes in the heart of the Vineyards. Two and three bedroom plans with attached garages. Lake and golf views.....
View Details & Listings
86 two & three bedroom condos with beautiful lake & golf course views. ...
View Details & Listings
View All Condos & Coach Home Neighborhoods
Vineyards Single Family, Villas & Estate Homes
82 custom estates residences with lush landscaping throughout the community. An elegant lit fountain with stately bridge invites you into the community of Terracina....
View Details & Listings
Villa Florenza is the result of meticulous planning and design. It provides the highest quality construction and superior design. From the moment you enter into the private courtyard or entry garden, you're swept away by...
View Details & Listings
This beautiful community- much of which is located on a crystal blue lake that borders pristine cypress preserves- is located within the gates of Vineyards' south entrance near the convenience of shopping, dining and ban...
View Details & Listings
View All Single Family, Villas & Estate Home Neighborhoods
Featured Real Estate Agent
Deb Austin - SALES AGENT OF THE YEAR 2013
Cell: 2392723124
Office: 2393533393
View Profile
My Listings Manager
My Listing Manager is a FREE and easy to use account that gives you the ability to save and manage multiple properties displayed on www.vineyardsproperties.com. Think of this as your own private manager that allows you to search, track and save properties listed in the MLS, all in a private, password protected account. Be among the first to find out about new listings. Sign up now!
Search Open Houses
Browse and search through Southwest Florida open houses that match your interests
Sign up for our Newsletter
Home Valuation
Receive a free market analysis estimating your home's value
Interactive Map
Use our interactive map to navigate and view detailed information about specific neighborhoods within the Vineyards.
Featured Listings
Featured Rental Listings