Vineyards-Naples Properties has become one of the most successful real estate firms in the Naples area by providing unsurpassed service to home buyers and sellers.

Just over two decades after I established Vineyards- Naples Properties in a small on-site office, it has grown to be the premier listing and selling company of The Vineyards golf community in Naples, Florida "No One Sells Vineyards Like We Do!" From the very beginning, our mission has remained constant: To help our clients make the best real estate decisions and to uphold the highest standards of ethics.

Vineyards-Naples Properties works for you, the owner. We specialize in residential resale and rental services and are knowledgeable about your community. Our office is on-site at the Vineyards and we are available seven days a week.
Vineyards-Naples Properties knows the Vineyards and surrounding Naples communities like no other Realtor in the area. Listing and Selling homes is our specialty.

This single-source concept, along with our commitment to implementing innovative marketing and technology programs, has made Vineyards -Naples Properties the industry leader in sales at Vineyards.

Naples Communities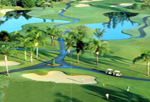 Imperial Golf Estates, developed on 300 acres, has carriage homes, coach homes, villas, condos, and single-family houses. One of the more established communities in the area, it includes miles of walking and biking trail...
View Details & Listings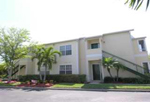 The South Bay Plantation consists of eight condo buildings with one-, two- and three-bedroom units nestled among the lush landscaping. The community includes two ponds, a swimming pool, fitness center, tennis court, club...
View Details & Listings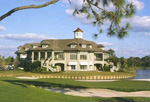 Bay Colony is an exclusive community designed to provide the top level of services to its residents. Located within Pelican Bay and adjacent to the Ritz Carlton hotel, it includes beachfront estate homes in a neighborhoo...
View Details & Listings
View All Naples Communities
Vineyards Condos & Coach Homes
104 coach homes. Two or three bedroom plans with attached garages. ...
View Details & Listings
240 new luxury carriage homes. Two and three bedroom plans with two car garages. Lake and golf views....
View Details & Listings
Four and five story buildings with elevator access. A total of 136 condos with lake and golf views, 2 & 3 bedroom plans....
View Details & Listings
View All Condos & Coach Home Neighborhoods
Vineyards Single Family, Villas & Estate Homes
Then old-world ambiance of both San Rapael & San Miguel is reminiscent of a delightful Mediterranean village; The European-inspired community features quaint streetscapes with lushly landscaped plazas recapturing the...
View Details & Listings
43 luxury villas built on zero lot line sties with lake and golf course views....
View Details & Listings
This beautiful community- much of which is located on a crystal blue lake that borders pristine cypress preserves- is located within the gates of Vineyards' south entrance near the convenience of shopping, dining and ban...
View Details & Listings
View All Single Family, Villas & Estate Home Neighborhoods
Featured Real Estate Agent
Susan Phillips-Sales Associate
Cell: 239-537-4040
Office: 239-353-3393
View Profile
My Listings Manager
My Listing Manager is a FREE and easy to use account that gives you the ability to save and manage multiple properties displayed on www.vineyardsproperties.com. Think of this as your own private manager that allows you to search, track and save properties listed in the MLS, all in a private, password protected account. Be among the first to find out about new listings. Sign up now!
Search Open Houses
Browse and search through Southwest Florida open houses that match your interests
Sign up for our Newsletter
Home Valuation
Receive a free market analysis estimating your home's value
Interactive Map
Use our interactive map to navigate and view detailed information about specific neighborhoods within the Vineyards.
Featured Listings
Featured Rental Listings