Vineyards-Naples Properties has become one of the most successful real estate firms in the Naples area by providing unsurpassed service to home buyers and sellers.

Just over two decades after I established Vineyards- Naples Properties in a small on-site office, it has grown to be the premier listing and selling company of The Vineyards golf community in Naples, Florida "No One Sells Vineyards Like We Do!" From the very beginning, our mission has remained constant: To help our clients make the best real estate decisions and to uphold the highest standards of ethics.

Vineyards-Naples Properties works for you, the owner. We specialize in residential resale and rental services and are knowledgeable about your community. Our office is on-site at the Vineyards and we are available seven days a week.
Vineyards-Naples Properties knows the Vineyards and surrounding Naples communities like no other Realtor in the area. Listing and Selling homes is our specialty.

This single-source concept, along with our commitment to implementing innovative marketing and technology programs, has made Vineyards -Naples Properties the industry leader in sales at Vineyards.

Naples Communities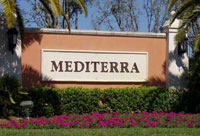 As one of the region's most award-winning communities, Mediterra, located in north Naples, has established its reputation for luxury living. The gated golf community is planned for just 950 homes on its 1,647 acres...
View Details & Listings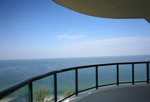 The utmost in luxury living, 43 magnificent condominium homes ranging in size from 4,740 square feet to over 11,000 square feet in a 21 story high rise building. Gulf view and powdery white sand beaches along with over 3...
View Details & Listings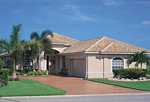 The 310-acre Longshore Lake community has 565 single-family homes, many located on its 88-acre lake. Residents may use kayaks, canoes and electric-powered pontoon boats on the lake. Amenities include a clubhouse with din...
View Details & Listings
View All Naples Communities
Vineyards Condos & Coach Homes
An established neighborhood of 60, two and three bedroom condos with lake or golf views. ...
View Details & Listings
Luxury town homes encircling a courtyard oasis of intimate garden walkways and waterways as well as coach homes with golf course views. ...
View Details & Listings
104 coach homes. Two or three bedroom plans with attached garages. ...
View Details & Listings
View All Condos & Coach Home Neighborhoods
Vineyards Single Family, Villas & Estate Homes
Enjoy the intimacy of just 26 homes situated on lakefront sites surrounding the tranquil sound of the lighted fountain, Choose three designer models of three to four bedrooms with den and three car garages....
View Details & Listings
35 semi-detached villa homes, some two story designs. ...
View Details & Listings
A neighborhood of 70 zero lot line homes....
View Details & Listings
View All Single Family, Villas & Estate Home Neighborhoods
Featured Real Estate Agent
Maria Procacci - Broker/Owner
Cell: 2394503408
Office: 2393533393
View Profile
My Listings Manager
My Listing Manager is a FREE and easy to use account that gives you the ability to save and manage multiple properties displayed on www.vineyardsproperties.com. Think of this as your own private manager that allows you to search, track and save properties listed in the MLS, all in a private, password protected account. Be among the first to find out about new listings. Sign up now!
Search Open Houses
Browse and search through Southwest Florida open houses that match your interests
Sign up for our Newsletter
Home Valuation
Receive a free market analysis estimating your home's value
Interactive Map
Use our interactive map to navigate and view detailed information about specific neighborhoods within the Vineyards.
Featured Listings
Featured Rental Listings